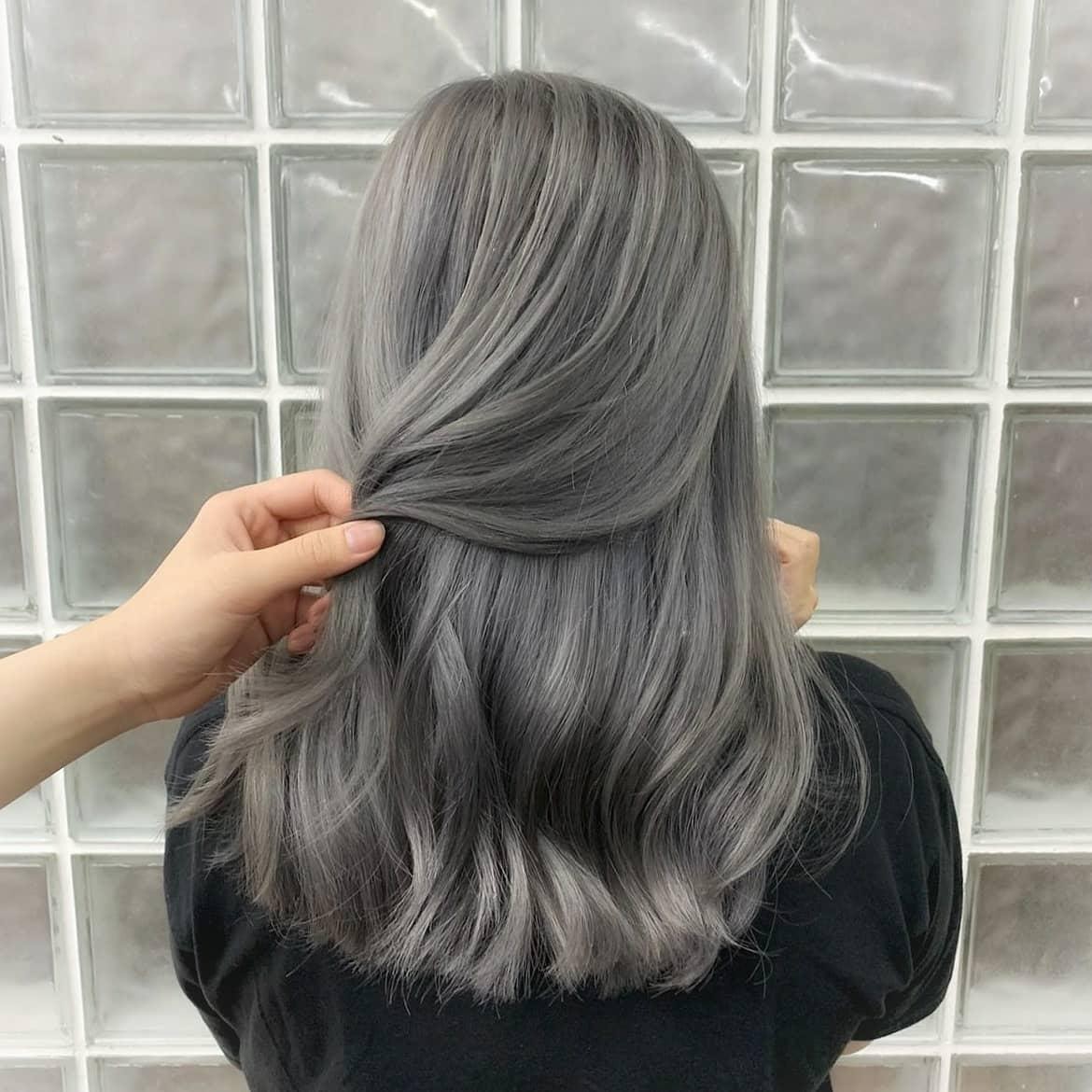 5 Flattering Hair Color Trends Popular in Korea & Japan
2021 is fast approaching and a new year is a good excuse for you to refresh your look at a hair salon. While hair coloring is nothing relatively new, a trendy color can help complement your looks and give you that confidence boost needed to welcome a new year ahead.
Here at Full House Salon, we are all about fun and style. If you are looking for a fresh and unique look, take a look at these 5 trendy hair colors popular in Korea and Japan which are universally flattering.
1. Ash Tones
Cool ash tones are perfect for those with complexions that have red and yellow undertones as they can cancel out red hues, brightening up the face. This gorgeous metallic shade is popular among Koreans, with celebrities such as Sana from Twice seen rocking the look earlier this year. Some of the popular hair colors to go with ash tones are grey, lavender, and lilac.
2. Milk Tea Brown with Hidden Pink Highlights
A fashionable trend in Japan and Korea is to combine milk tea brown color with hidden baby pink highlights in the inner layer of the hair, near the ends. The creamy blonde-brown milk color compliments well with the soft pink highlights, creating a flowery look perfect for spring. The pink highlights can be subtly hidden when the hair is let down, and exposed when the hair is tied up or braided. This versatile look is suitable for both formal and informal occasions.
3. Bambi Brown
This fun hair color took off in 2019 and it is still going strong. Originating from one of Korea's biggest hair salons, Chahong, this trendy hair color was inspired by the Disney deer – Bambi's light brown fur shade. The milky chocolate hue is created by mixing a grey tone and chocolate brown color close to the shade of Bambi's fur. Short bobs will see a pop of red undertones, while long locks will have a gradient effect that adds dimension to the overall look.
4. Brown Hair with Blonde Ombre Highlights
For a more conventional yet distinctive style, try brown hair with light blonde highlights. This is a timeless look perfect for anyone who wants light hair minus the added maintenance. The look is created by adding streaks of blonde baby-lights onto a dark brown hair base. The delicate ombre blonde seamlessly intertwines with the rich brown underneath, helping to create a soft, three-dimensional look with minimal bleaching.
5. Hidden Highlights
Also known as underlights, this look is created by highlighting the bottom section of your hair while leaving the top part untouched. It makes for a peek-a-boo style where the highlights can be seen only when you tie up or part your hair to the side. This hairstyle has been blowing up this year, with Blackpink's Lisa being the latest celebrity to slay the look with her chic highlights. Being partially obscured, you can also choose to customize any color you want without looking too extravagant in the front.
Professional hair coloring salon in Singapore
So which hair color will you pick to complete your new year makeover? Whatever color you choose, you can be assured that any of these looks will flatter anyone. Show these looks to a professional hairdresser for them to replicate on you today.
An excellent professional hair coloring salon to visit is none other than Full House Salon ourselves. We offer top-notch hair coloring services and quality hair treatment options for our customers to enjoy. For more information on our services, email us at pohwanning@hotmail.com or make an appointment here.