color
All first-time customers get 10% off for all services except hair cut.
Hair BALAYAGE AND COLORING Services in Tampines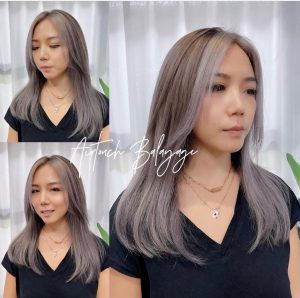 Welcome to our hair salon! We offer a wide range of color services to help you achieve your desired look. Whether you're looking for a subtle change or a bold transformation, our skilled stylists are here to assist you.Our color services include highlights, lowlights, full color, and balayage. Highlights are perfect for adding dimension and brightness to your hair, while lowlights add depth and richness. If you're looking for a complete color change, our stylists can help you find the perfect shade to complement your skin tone and personal style.
If you're seeking a more natural and sun-kissed look, our balayage service is a great option. This technique involves hand-painting color onto the hair, creating a soft and blended effect. It's a wonderful choice for those who want a low-maintenance color that grows out gracefully.During your color service, our stylists will take the time to consult with you and understand your vision. They will also analyze your hair and determine the best techniques and products to achieve your desired results. We use high-quality hair color products that are gentle on the hair and provide long-lasting, vibrant results.To ensure your comfort during the process, our salon offers a relaxing and inviting environment. Sit back and enjoy a complimentary beverage while our stylists work their magic.We are committed to creating a personalized and enjoyable experience for each client. Our goal is to leave you feeling confident and beautiful with your new hair color. Book an appointment with us today, and let us help you achieve the hair of your dreams.
Whether you're in the mood for a bold makeover or coloring hair has become your routine, it is crucial to choose an excellent hair coloring salon to get the best results. At Full House salon, we offer an extensive range of hair coloring services to help our customers achieve their desired hair goals.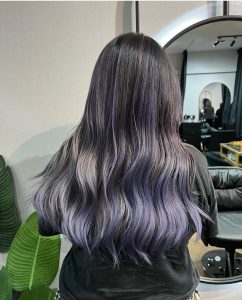 Our well-qualified hair experts know that hair plays a major role in your physical appearance, and they have a great eye to recommend what is best for you if you are unsure about your choice of colors. Be it sweet balayage or classic highlights, we make sure to offer our customers the best hair coloring services in Tampines.
Express yourself and make a statement with new hair color from Full House Salon today.
Our Hair Coloring Products
Shiseido
Loreal
Goldwell
Milbon
GuyTang Identity
Joico
Ash Color

Silver Ash
Blue Ash
Platinum
Pink Ash
Blonde
Grey Ash
Ash Brown
Violet Ash
Purple Ash
Lavender Ash
Green Ash

Copper Hair
Red Hair
Dark Blonde
Pink Hair
Purple Hair
Milk Tea Brown
Chocolate Brown
Our main concern is the safety and satisfaction of our valued customers, and we only use high-quality coloring products of premium brands that also contain hyaluronic acid and other essential ingredients that effectively penetrate deep into the hair cuticles in all our hair coloring services. We fully understand that coloring affects the nature of your hair, therefore we always follow the safest methods and coloring techniques to create the desired look without compromising the quality of your hair. We always ensure to provide you with a delightful experience and we guarantee that your locks will become vibrant, hydrated, and well-conditioned just as you wish in the skillful hands of our hairstylists.
The hair professionals at Full House are aware that maintaining hair color is a tough task as most colors tend to fade between four to six weeks. However, by offering the best hair coloring services in Tampines, we ensure to give our customers long-lasting results with high-quality hair products.